The Open Door Social Development Model & Advocacy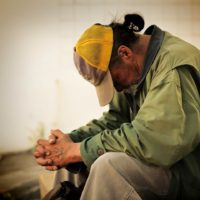 The MID Social Development team are living proof of the truism "you can eat an elephant – just do it one bite at a time". Social issues and their solutions are complex for many reasons:
They stem from so many factors including physical, physiological, psychological, economic, historic, etc.
They involve human beings – each one with their unique set of challenges and potential
No one organization holds the power to "fix it all" – each person that is helped is usually assisted by several organizations working collaboratively on different parts of the whole
A key component of the social development strategy is the Thursday "Open Door" sessions which provide a starting point for people to access social services right here in Muizenberg. In addition to assessments and direct intervention, this service plays a key role in helping individuals to access other City, Provincial and National services that they may need. In fact, due to the successes seen with the Open Door the Voortrekker Road CID has requested a field visit to see how the programme is run and whether it could be implemented in their area as well! We are hoping for a good exchange of ideas between the two SRA's which will improve both our operations.
But MID Social Development doesn't only spend time on the "Open Door" Thursdays and their fieldwork efforts, they also put a strong emphasis on "advocacy" – defined by Wikipedia as an activity by an individual or group which aims to influence decisions within political, economic, and social systems and institutions.
MID needs to work closely with many government and non-profit organizations, to ensure that our area is visible, its needs are well understood, and therefore services are available to us. When you consider that the City's Street People's Programme (staffed by just 40 people) attended to, intervened and closed nearly 14 000 cases in the past year alone, you realise that this is quite a challenge!
One of the first steps to highlighting a need is to quantify the need and have good information readily available. Improvement districts in the South collaborated on this exercise over the past 10 months and jointly now have a database of close to 180 street people. Because of the MID fieldworkers' close relationship with the City's field team we had good service from the City this winter season in particular – there was a significant improvement in their reaction times and intervention when needing to get people off the street compared to previous.
We'd like to take this opportunity to salute Marion Thomas and her fieldwork team from Social Work Connect for the great work they are doing in this space as contractors to the MID!
---
The Muizenberg Improvement District [MID] is a geographic area where property owners have contracted to pay a levy to facilitate a joint effort by the City of Cape Town and the local community to ensure more effective management of public areas and to promote business confidence.The MID supplements normal municipal services provided by the City, using its funds to deal with public safety, enhance the environment and address social issues like vagrancy and finding workable solutions for the homeless. The Muizenberg Improvement District is a legal entity established under the City's Special Rating Areas by-law and also governed by the South African Companies Act 2008.
Enquiries: manager@mid.org.za