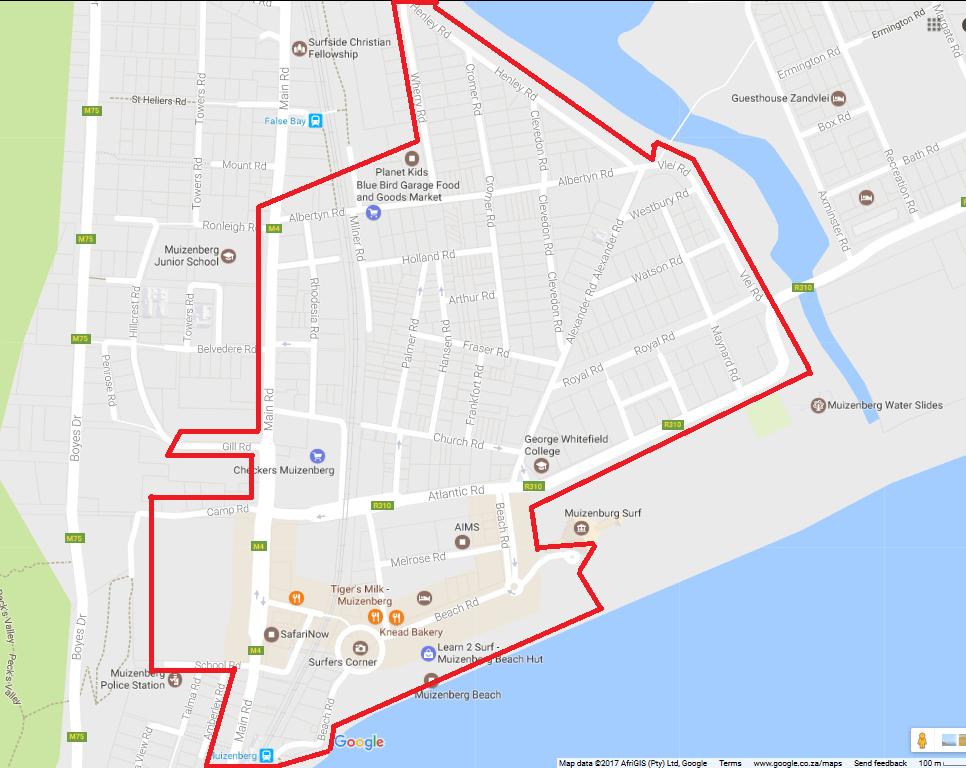 The Muizenberg Improvement District demarcated area extends from Main Road Muizenberg Station in the south (including the Muizenberg Park, Camp Road and Lower Gill Road) to the junction at Albertyn Road in the north.  The boundary then runs eastwards along Wherry Road, round Henley Road, meeting up with Vlei Road and then continues down Beach Road, and stretches all the way to Surfers' Corner and back to Muizenberg station.
Over the years a number of property owners have expressed interest in joining the Muizenberg Special Rated Area. This, 18 – 24 month process was finalised by and approved by Council effective 1 July 2017. The MID area now includes the 'Wherry Road Triangle' made up of Wherry, Henley, and the parts of Cromer and Clevedon roads lying north of Albertyn Road.
Read more here http://www.mid.org.za/news/wherry-rd-triangle-could-be-included-in-the-mid/
.