Website Privacy and Cookie Policy | GDPR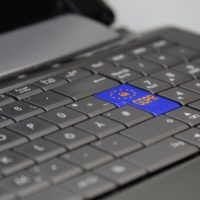 You may have heard of the General Data Protection Regulation (GDPR) that came into effect on 25 May 2018 in the European Union. Please read our Privacy and Cookie Policy here.
If you are on our mailing list for newsletters, but would like to stop receiving these newsletters then please email manager@mid.org.za so that we can unsubscribe you from our mailing list.
If you don't unsubscribe, we:
Do not spam you with emails
Treat your data with respect
Enable you to opt out of our mailing list at any time by sending us an email
I can update the Privacy Policy Page with the following:
We do not allow comments on the website therefore no data is collected.
---
About MID:
The Muizenberg Improvement District [MID] is a geographic area where property owners have contracted to pay a levy to facilitate a joint effort by the City of Cape Town and the local community to ensure more effective management of public areas and to promote business confidence.The MID supplements normal municipal services provided by the City, using its funds to deal with public safety, enhance the environment and address social issues like vagrancy and finding workable solutions for the homeless. The Muizenberg Improvement District is a legal entity established under the City's Special Rating Areas by-law and also governed by the South African Companies Act 2008.
Enquiries:  manager@mid.org.za